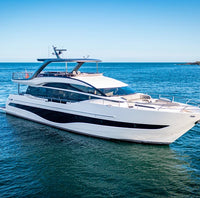 Why choose Ecoworks Marine?
Ecoworks Marine has grown into one of the most trusted worldwide brands in the marine industry - from superyachts to small boats, marinas and boat yards - the Ecoworks Marine cleaning range has proven to be the most powerful performing, best eco sustainable cleaning products serving the marine industry, with yacht interior products, engine room degreasers, exterior boat and all surface cleaners.
Using clever blends of bacterias and enzymes inconjunction with other replenishable resources, our products will eat dirt in a natural way of cleaning, rather than burning it off the surface.
In fact, we often told, they work better than many of our chemical competitors. We offer quality fiberglass, carbon fibre cleaners and a full boat cleaning supply range.
Friendlier for the oceans and healthier for you. Eco-friendly, sustainable boat cleaners you can trust. #yacht, #boats, #sailinglife
Learn more about our sustainability
Interior & exterior cleaning products
15 cleaners - all developed on board the most prestigious yachts in the world. For both interior and exterior use.
The Range Includes:
⚬ All Surface Cleaner ⚬ Laundry Liquid ⚬ Washing-up Liquid ⚬ Natural Sanitiser ⚬ Washroom & toilet cleaner ⚬ Glass Cleaner ⚬ Varnished wood cleaner & wax ⚬ Fabric cleaner ⚬ Teak deck cleaner ⚬ Rib Cleaner  ⚬ Yacht wash ⚬ Engine cleaner ⚬ Bilge Cleaner  ⚬ Fat oil and grease Drain cleaner & grey water additive. #yacht, #sailinglife, #boats
Shop All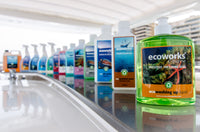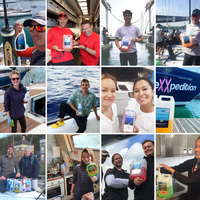 Yacht crew love Ecoworks Marine!
Many of our stockists have come on board because yacht crews have asked them for Ecoworks Marine products. 
If you'd like to become a stockist, get in touch, sales@ecoworksmarine.com. 
If you are yacht crew, a boat owner, a yacht maintenance company, boat yard, or simply looking to use sustainable cleaning products, visit our 'where to buy' page to find the closest stockist near you. #yacht, #boats, #sailinglife
Where to buy
REVIEWS
'I make sure I use Ecoworks Marine products in the engine room, like the Engine Cleaner, which is a great degreaser, Ecoworks Marine products definitely meet all criteria I look for in a cleaning product and it really does work, I am very impressed.'

Will Slagter,  Chief Engineer
"At last! An eco friendly cleaner that really does do the job! ECOWORKS really works! S/Y Velacarina shall be using Ecoworks Marine products from now on."

Aimee Nurmi | S/Y Velacarina
"I have used a couple different eco friendly laundry detergents and Eco Works is by far the best value for money. You only need to use very little and still get a fantastic result. We have been using it on all of our laundry including high end guest clothing and delicates, we are very happy with the product and I would recommend to any Yacht."

Rebecca Fahy, Chief Stewardess, S/Y Kokomo